For those left behind after a death, coping can be very difficult.
There is a lot to do and what's most likely on your mind – more than any of the things that have to be done – is how you want to remember and celebrate the life of the person you loved. This is where a celebrant like myself comes into play.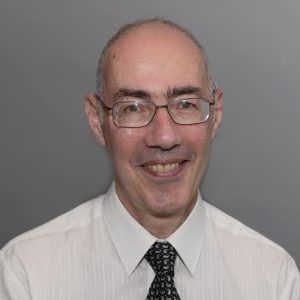 I can be an island of calm in the eye of the very real storm that threatens to overwhelm you. In quite a short time-frame, you may need to register the death, arrange the funeral, and deal with the possessions of, the deceased. On top of that, you may have to cope with your own feelings. These might include grief, anger and bewilderment and, you may well be affected by the emotions of others. A celebrant will help you to ensure the life of your loved one is not lost in all this, and is in fact at the centre of any commemoration.
Your Funeral Director will normally be able to advise you. They will prepare the body and help you arrange the funeral, but one thing they cannot do is to conduct the ceremony. You need to make the choices about how you remember your loved one.
I want everyone to have the choice to be able to create exactly the send-off that they would have loved.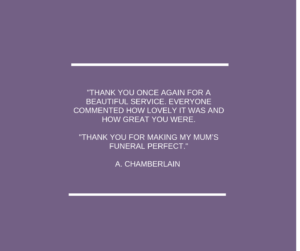 How we prepare the ceremony
Most people are aware that they can have a full religious ceremony. That's fine, if that's what you want and if it's appropriate to the deceased.
If you are not active church-goers – or the deceased certainly wasn't – you might want to look at a ceremony that is part-religious. Or even non-religious. You actually have a choice about what happens. As your civil celebrant, I will normally come round to your home (or phone you, while social distancing persists) and explain what options there are for the funeral, and answer your questions. Together, we build up a fitting ceremony, and you are consulted all the way along.
When everything has been agreed, I conduct a service for you that is exactly right for the occasion.
Planning a Funeral during a Life-time
Some people are keen to have some input into their own funeral service. They may be very definite about what should – or should not – go into it. This could include religious elements, particular music, the eulogy, specific readers or readings – whatever is important to them.
I help people plan their funeral by making a home visit and discussing all aspects of the funeral with the person or persons concerned. I write a service based on our discussions and e-mail it across. Any necessary changes are made, and the final version can be used at the funeral – whether or not I conduct the service.
CORONAVIRUS
I am still offering 'conventional' services, but I have had to replace the family visit with a phone call. At the funeral, I obviously respect social distancing. In all other respects, I am continuing to serve my families as well as I always have.
Memorial Services
Especially during COVID-19, people have been forced into a Direct Cremation, which does not allow grieving or proper closure. Or they have an unsatisfactory funeral service, with fewer mourners permitted than they would have wanted. A lot of people have chosen to complement these by a Memorial Service or Celebration of Life or Scattering of Ashes at a later date, often on an anniversary. These are something I can help with and will be pleased to discuss with you.