We all know the saying, "The only certainty is death."
Visiting Bereaved Families
As a funeral celebrant, I am only too well aware of its truth. I visit bereaved families as a matter of course, although no two visits are the same.
I don't go as a counsellor or psychotherapist. I'm not trained for that. I do sometimes give an opinion, when it's called for, but always explain that it's a personal opinion only.
At my visits, I see families in various stages of grief. Some are angry, some so sad; others feel responsible in some way for the death. A lot of family members don't understand what has happened; many feel numb and confused. I remember being baffled by one family (a father, three sons and a daughter) who spent the whole of my visit cracking jokes (often very funny ones!), and making it very hard for me to get anything done. However, when I saw them weeping at the funeral, I understood that that had been their way of coping.
Preparing the ceremony
The purpose of my visit specifically is to help the family draw up a bespoke funeral service that satisfies their feelings (and respects the wishes of the deceased). Some know exactly what features they want; others don't know what to expect. I talk them through the day, and, where necessary, offer them suggestions and, of course, answer their questions. There are, understandably, often a lot of these.
My families value my experience and, together, we draw up an outline ceremony. This includes the music and whether other participants are to be involved (and how). My aim is to have a full "script" by the day of the funeral, so, once I've gone home, basing myself on what I've learned during my visit, I source a variety of texts and poems to complete the outline.
I then send this draft as an e-mail to the family, partly so they can check for any errors, partly so they can tell me if they want any readings amended or even replaced.
After a further e-mail or two, the service will have been approved by the family and is ready for me to conduct.
The family will be as ready as they can be for the funeral.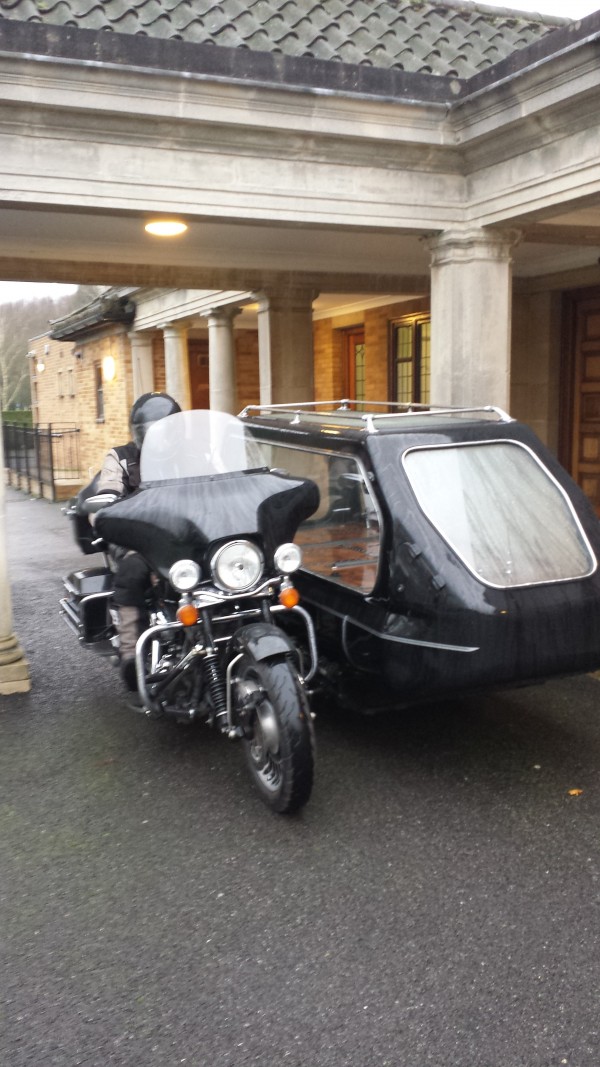 The Eulogy
I have deliberately kept the eulogy till last, although it is usually one of the most important elements. Very occasionally, this is dispensed with (either because not enough is known about the deceased or the latter was considered a nasty piece of work and discretion is preferred!). However, in almost every case, there will be a eulogy, either written and delivered by a close relative or friend or delivered by myself, following my family visit.
In order to produce a successful eulogy, I need to ask the right questions (and heed the answers). I understand that the guests may encompass relatives, friends or former work-mates, so the biography has to paint a rounded picture of the individual. In addition to the dates and headings, anecdotes are essential. These are a reminder of the personality and character of the deceased. They may well be funny! It may surprise people to realise that there can be a place for humour in a service (although it will definitely depend on circumstances).
As a guide, four minutes would be a good length for the eulogy, although that may depend on the individual concerned. There may be tributes as well – ideally, quite personal and also brief.
At the end of the eulogy, I want people to feel that I have been able to capture the essence of the deceased, and that I have (if you forgive the awful metaphor!) put flesh on to the bones of the biography.
Many people surprise themselves during my questioning. They clearly enjoy trawling through their memory banks and remembering some lovely experiences with the deceased.
I know I am very privileged to help people at such a complex and challenging time in their life, and I am so pleased when I get fulsome testimonials after the funeral. It's a wonderfully satisfying feeling to know that I have been able to make a difference at such a trying time.
Michael Gordon can help prepare and conduct a tailor-made civil ceremony in or around London or, indeed, in Europe. Telephone me now on +44 (0)7931 538487 or contact me directly by e-mail.